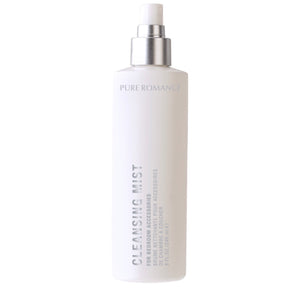 This gentle spray is formulated to cleanse, protect, and polish any Pure Romance product. Safer than even soap and water (soap can dry out and crack the surface of your toy), Cleansing Mist is essential to helping prevent the growth of bacteria and keeping your toy as good as new.
Features:
●
Gentle, paraben-free spray cleanses and protects your toys.
●
Powerful ingredients remove bacteria without irritating even the most sensitive areas.