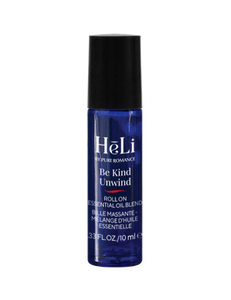 Keep your cool when Aunt Flo's in town with this calming essential oil blend designed to soothe and help balance emotions. Clary sage and fennel seed extracts support you during hormonal ups and downs while lavender, chamomile, and carrot seed give you feelings of peace and tranquility. This specialized, need-now blend also has a cooling effect on skin anytime you're feeling the heat.
Features:

•Apply to the neck, temples, and abdomen to provide a cooling, calming effect.
•Essential oil blend with lavender, clary sage, chamomile, and carrot seed extracts.
•Keep this convenient rollerball in your bag for refreshing aromatherapy anytime, anywhere!
•.33 fl. oz./10 ml.